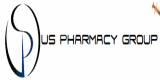 Distribution and exclusive representation for Central America, Caribbean and the pacific south of polymeric gel products " Dr. lenox". products and materials of podologico, orthopaedic and medicinal use divided in 2 groups: - orthopaedic the podologica line/, destined mainly to the care of the foot and reduction of the plantar impact. - hospitable line, of use in rehabilitation of scars,
More...
Av.Centenario N° 31, Costa del Este. - Panamá - Panama
Equipment of all kinds of ambulances, tailored to each client's needs and , vehicles of all makes of domestic and international markets , company com 25 years in the local and international market ambulances are used.